School isn't out yet and the Council of Sustainability has some GREAT events going on this week to celebrate the Holidays in a sustainable way!
So… need a break from studying for finals? Come out to some of our last Sustainability Events for the semester!
Tuesday, Nov. 29th, 7:30-9pm, SAC W310B
Come out to our 2nd meeting to bring about social change on UofL's campus! Do you feel that you are marginalized/silenced by this institution? Do you want to create positive change on UofL's campus? Then join Voices in Action! We have created a list of different actions and demands we want to see at UofL. Join the conversation to help start the campaign for next semester! We are here. We are ready. Let's change UofL together.
UofL Farmers' Market Holiday Bazaar

Wednesday, Nov. 30th, 12-3pm, Red Barn
Come load up on locally-grown and handmade holiday gifts from our UofL Farmers' Market vendors and other local artisans! This one-day Holiday Bazaar features the Belknap and Gray Street Farmers Market vendors coming together in one location for holiday shopping, local style! Vendors will be selling apples & other produce, honey, pancakes, granola, jams, pickles, cookies, dessert breads, cake, pies, pecans, gudge, kettle corn, lotions, lip balms, soaps, crafts, pottery, paintings, stoneware, coffee bag purses, clothes, hand-made jewelry, wreaths, holiday decorations, hot tea, and more! There will be door prizes and lunch available for purchase from Mark's Feed Store. Make your list. Check it twice. And don't miss it!
Saving the Trees with the Lorax
Thursday, Dec. 1st, 6:30pm, Ekstrom Library Chao Auditorium
ELSB Green Initiatives will host a screening of The Lorax (2012), followed by a Q&A panel discussion and refreshments. We will have a panel of UofL faculty & staff to discuss the possibility of capitalization on air and other human rights, such as water. Would our capitalist society remove our rights in order to profit? Could air be next? Come on December 1st to find out. Green Initiatives is a student involvement group that supports sustainable transportation, local food, and explores the meaning of sustainability on our campus and community. More on OrgSync.
Friday, Dec. 2nd, 8am – 6pm
Leaves from University Club & Alumni Center
$40 Registration Required
UofL and the Louisville Independent Business Alliance (LIBA) will take shoppers on a whirlwind tour of local shops and restaurants on the sixth annual Holiday Cards "Buy Local" Shopping Tour. The tour will visit locally owned businesses in several Louisville neighborhoods. The registration fee includes opening and closing receptions, door prizes and transportation to. The trip is open to the public, but bus seating is limited. UofL faculty, staff, students and alumni will receive priority for seating.Activities will begin with festive drinks and a light breakfast at the University Club at 8am. Shoppers will board a bus at 9am to begin their day of shopping. The group will return to the University Club for a closing reception from about 4pm to 6pm. It will feature drinks, hot hors d'oeuvres and door prizes. Register online by November 18th.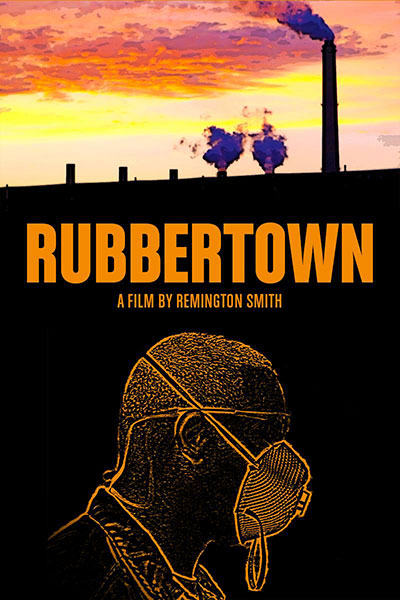 Rubbertown Documentary Film Screening
Friday, Dec. 2nd, noon, Room 123, Urban Studies Institute (426 W. Bloom)
UofL Visiting Assistant Professor of Communication, Remington Smith, MFA, directed this new documentary feature about the struggle for environmental justice in western Louisville, which features research by UofL Urban & Public Affairs professor, Dr. John Gilderbloom. In the film we meet Louisville resident Monika Burkhead as she struggles to move her entire house to another county to escape the hazards of living near chemical manufacturing plants, a coal burning power plant and a toxic landfill site. Watch Film Trailer here. Rubbertown Film Website.